---
A guide to getting the most from your Skinny Outdoor Trousers
---
Sarah Booth / OUTDOORS COLLECTION / PUBLISHED: SEPTEMBER-27-2018
We are the go-getters, the misfits, the dreamers and the doers. We are inspired by adventure, exploration, challenge and triumph.   At the end of each mud streaked, wind swept day, we return home mentally and physically exhausted to face one thing…washing!!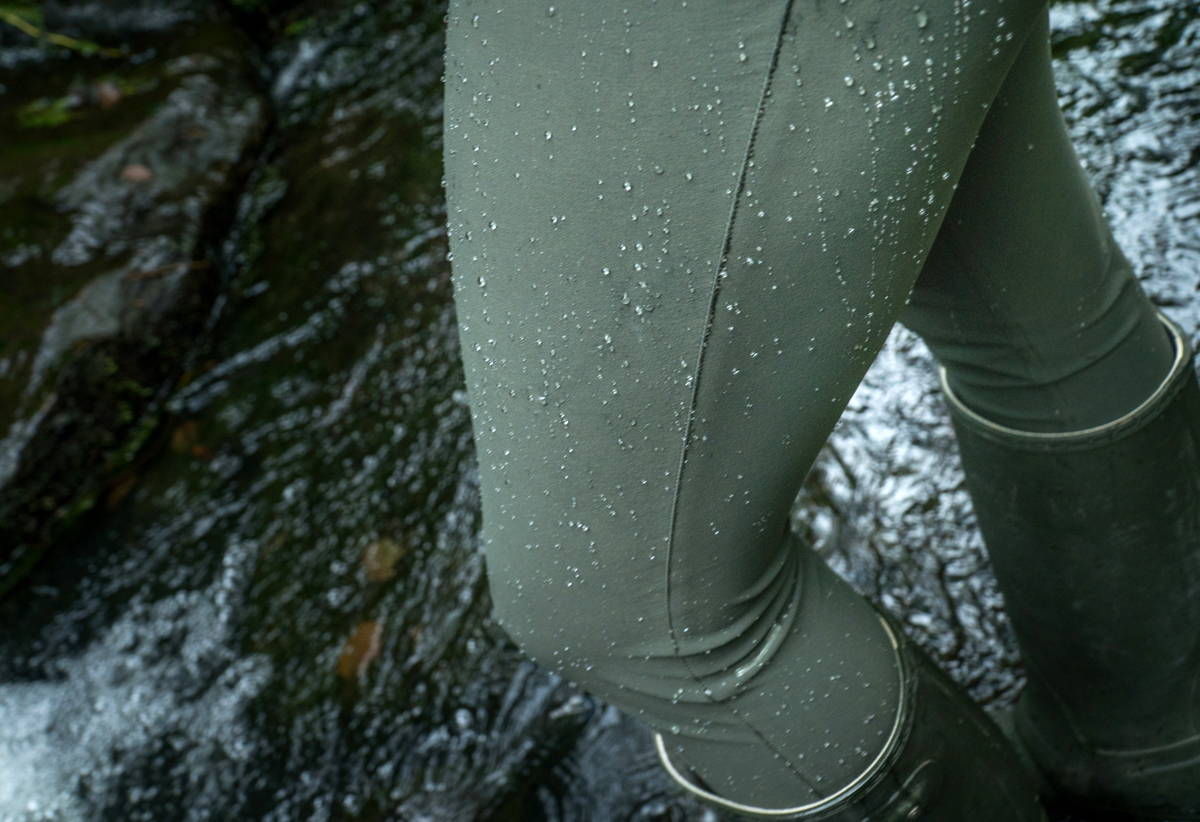 Washing is most probably the antithesis to adventure, and yet it is something we must all face in order to prepare ourselves for our next challenge - even more so if we want to complete that challenge in our Skinny Outdoor Trousers. For like everything in life, their strength, responsiveness and performance depends entirely on the care and attention you lavish upon them!
Our List of Pioneer Do's
Wash your trousers at moderate 30 degrees

Cast aside your fabric conditioner. It may smell like oriental lilies but it damages the performance of the DWR (Durable Repellent Finish).

Use Water Repellent Liquid inside the drum every time you wash your trousers or every 2 – 5 washes. We like Granger's full Clothing Care Kit or Wash and Repel Liquid as it gives your gear the full care from thorough cleaning to restoring and maintaing water repellency.

After washing, activate the DWR with heat by either drying your trousers on the radiator, ironing your trousers inside out (if you do indeed own an iron!) or tumble dry on a LOW temperature.

Just like squats, routine heat activation is a great habit to get into! It maintains the water repellent features of the trousers so even if you don't wash them, treat them to a reverse side iron or pop them onto a warm radiator every now and then.
Our List of Pioneer Don'ts
Please avoid contact between the material and substances that contain alcohol such as perfume, creams or moisturizers, as this may affect the performance of the fabric. In case that does happen, please be sure to wash them with repelling liquid such as Grangers Wash + Repel and heat activate it, which will revive water repellency and the original performance of the fabric.

Please don't confuse shower resistance with waterproof
As any outdoor aficionado knows, fully waterproof garments often have the same effect on the body as your boil in the bag camping meals – overheating and sweat!
It is important to us that we offer a product that bridges breathability with weather resistance.   Shower resistant material is the best compromise for a product that minimises sweat, wicks moisture away from your body and keeps you comfortable at all times. If you do find yourself caught in a downpour, trust in the incredible drying properties of your trousers, which will dry quickly on your body with minimum feelings of dampness or discomfort.
In the same way that you invest in your adventures, we invest a lot of love into the design process of our trousers. By taking some time out to look after them, your trousers will love you for many more miles to come.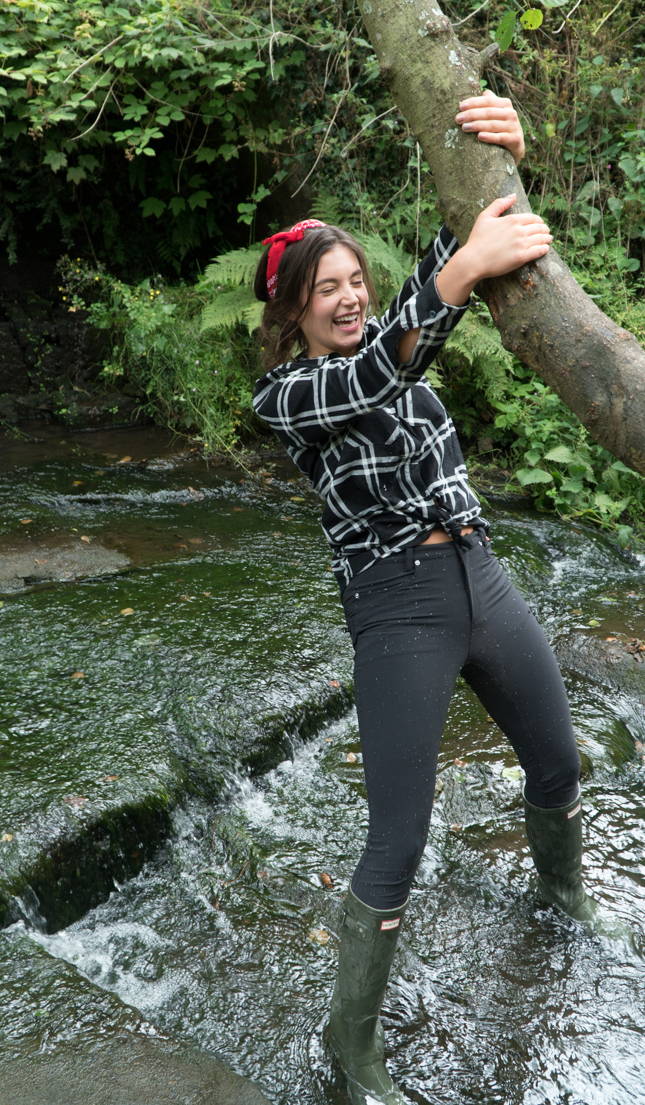 'It is important to us that we offer a product that bridges breathability with weather resistance.   Shower resistant material is the best compromise for a product that minimises sweat, wicks moisture away from your body and keeps you comfortable at all times. If you do find yourself caught in a downpour, trust in the incredible drying properties of your trousers, which will dry quickly on your body with minimum feelings of dampness or discomfort.'
— Kasia Bromley - Creative Director